Take Advantage of Our Current Offers
We've got a lot of deals going on right now so take advantage of this unique pricing while it lasts!
White Settlement Plumbers
Licensed and Insured Plumbers Serving White Settlement and the Surrounding Areas
In the heart of White Settlement, TX, plumbing concerns demand swift and expert attention. When the integrity of your plumbing system is at stake, it's crucial to have a reliable and skilled plumber on your side. At Plumb Shield Plumbing, we understand the unique needs of the community, offering a range of professional plumbing services designed to address everything from routine maintenance to emergency repairs.
With a commitment to excellence and a team of seasoned technicians, we stand ready to be your trusted partner in ensuring the seamless operation of your plumbing infrastructure. Explore our dedicated White Settlement, TX plumbing services, and let us handle your plumbing needs with precision and care.
---
Don't hesitate to contact Plumb Shield Plumbing for expert plumbing services tailored to your needs.
---
Plumbing Services in White Settlement, TX
Drain Cleaning & Repair
Say goodbye to stubborn clogs and slow drains. Our drain cleaning and repair services are designed to keep your plumbing system running smoothly, ensuring water flows freely and efficiently.
Emergency Plumbing
Plumbing emergencies don't wait for convenient times. That's why our team is available 24/7 to handle urgent issues promptly, providing you with peace of mind when you need it most.
Fixture Repairs
Whether it's a leaky faucet, a malfunctioning toilet, or any other fixture issue, our expert plumbers can efficiently diagnose and repair a wide range of plumbing fixtures.
Gas Line Plumbing
Safety is our top priority when it comes to gas line plumbing. Our technicians are trained to handle gas line installations, repairs, and inspections to ensure your home or business is secure.
Hydro Jetting
For a powerful and effective solution to stubborn clogs and pipe blockages, our hydro jetting services use high-pressure water to clean and clear your plumbing lines, restoring them to optimal function.
Leak Detection & Repair
Undetected leaks can pose a significant threat to your property. At Plumb Shield Plumbing, we understand the urgency of identifying and addressing leaks promptly. Our dedicated leak detection and repair services are tailored to the unique needs of White Settlement residents, ensuring that potential issues are resolved before they escalate.
We use a comprehensive approach to pinpoint the exact location of leaks, even those hidden beneath surfaces or within your walls. Once a leak is identified, our team acts swiftly to implement precise and effective repairs. Whether it's a small, nagging drip or a more significant issue requiring immediate attention, we are well-equipped to handle a diverse range of leaks in plumbing fixtures, pipes, and even slab leaks.
Plumbing Installation
From new fixtures to entire plumbing systems, our installation services are carried out with precision and expertise, ensuring longevity and optimal performance.
Plumbing Maintenance & Repairs
Routine maintenance is key to preventing plumbing issues. Our comprehensive maintenance services keep your plumbing system in top condition, and if issues arise, we're here to provide swift repairs.
Piping & Repiping
Whether you need repairs to existing pipes or a complete repiping of your property, our skilled plumbers have the experience to handle projects of any scale.
Sewer Camera Inspections
Our state-of-the-art sewer camera inspections allow us to identify issues within your sewer lines quickly and accurately, enabling targeted and efficient repairs.
Commercial Plumbing
Businesses in White Settlement trust Plumb Shield Plumbing for their commercial plumbing needs. Our services are tailored to the unique requirements of commercial properties.
Slab Leaks
Addressing slab leaks promptly is crucial to preventing extensive damage. Our technicians specialize in detecting and repairing slab leaks with minimal disruption.
Water Heaters
Whether you need water heater repairs, maintenance, or a new installation, our team has the expertise to ensure your hot water supply is reliable and efficient.
Water Lines
Our services cover the installation, repair, and maintenance of water lines, ensuring a consistent and clean water supply to your property.
Signs You Need to Call a Plumber
Ignoring plumbing issues can lead to more significant problems down the line. Knowing when to call a plumber can save you time, money, and prevent potential damage to your home.
Here are key signs that indicate it's time to pick up the phone and schedule a visit from a professional plumber:
Persistent Clogs
If you're dealing with persistent clogs in your sinks, toilets, or drains, it may be a sign of a deeper issue within your plumbing system. Professional plumbers have the tools and expertise to identify and address the root cause of the clog.
Low Water Pressure
Low water pressure can be frustrating and may indicate a problem with your pipes, water line, or a hidden leak. A plumber can assess the situation, identify the cause, and restore proper water pressure to your fixtures.
Unpleasant Odors
Foul odors coming from your drains or plumbing fixtures could be a sign of sewer line issues or a dried-out P-trap. A plumber can conduct a thorough inspection to pinpoint and eliminate the source of the unpleasant smells.
Leaky Faucets and Fixtures
Beyond the annoyance of a dripping faucet, leaks can waste water and lead to water damage. A plumber can repair or replace faulty fixtures, ensuring they function properly and saving you money on your water bill.
Water Heater Issues
Inconsistent hot water, strange noises from your water heater, or visible leaks are all signs that your water heater needs attention. A plumber can diagnose and repair issues with your water heater or recommend a replacement if necessary.
Burst or Leaking Pipes
A burst or leaking pipe is a plumbing emergency that requires immediate attention. Calling a plumber promptly can help prevent extensive water damage to your property.
Running Toilet
A constantly running toilet is not only wasteful but can also indicate a problem with the flapper, fill valve, or other internal components. A plumber can efficiently diagnose and fix the issue, saving you water and money.
Water Stains or Mold Growth
Water stains on walls or ceilings and the presence of mold are clear signs of water leaks. Plumbers can identify the source of the leaks, repair them, and help prevent further water damage.
Noisy Pipes
Banging, clanging, or whistling sounds from your pipes may be a sign of water hammer, loose components, or other issues. A plumber can investigate the source of the noise and implement the necessary repairs.
Sewer Line Issues
Slow drains in multiple fixtures, gurgling sounds, or sewage backups are indicators of potential sewer line problems. Professional plumbers can perform sewer camera inspections to identify and address issues within the sewer line.
Recognizing these signs and acting promptly by calling a plumber can help you avoid more extensive and costly plumbing issues. Whether it's a minor repair or a major plumbing emergency, reaching out to a professional plumber ensures that your plumbing system stays in optimal condition.
Same-Day Plumbing Services in White Settlement
Our team understands that plumbing issues can arise unexpectedly, our team at Plumb Shield Plumbing is committed to providing 24/7 availability, including weekends and holidays. We recognize the importance of prompt assistance, and to further accommodate your schedule, we offer same-day appointments.
If circumstances prevent you from leaving your home, rest assured that our dedicated team can come to you, ensuring that your plumbing concerns are addressed swiftly and efficiently. Your convenience is our priority, and we are here to deliver timely and reliable service whenever you need it.
---
Contact us today for reliable, efficient, and customer-focused plumbing solutions in White Settlement, TX. Your satisfaction is our top priority!
---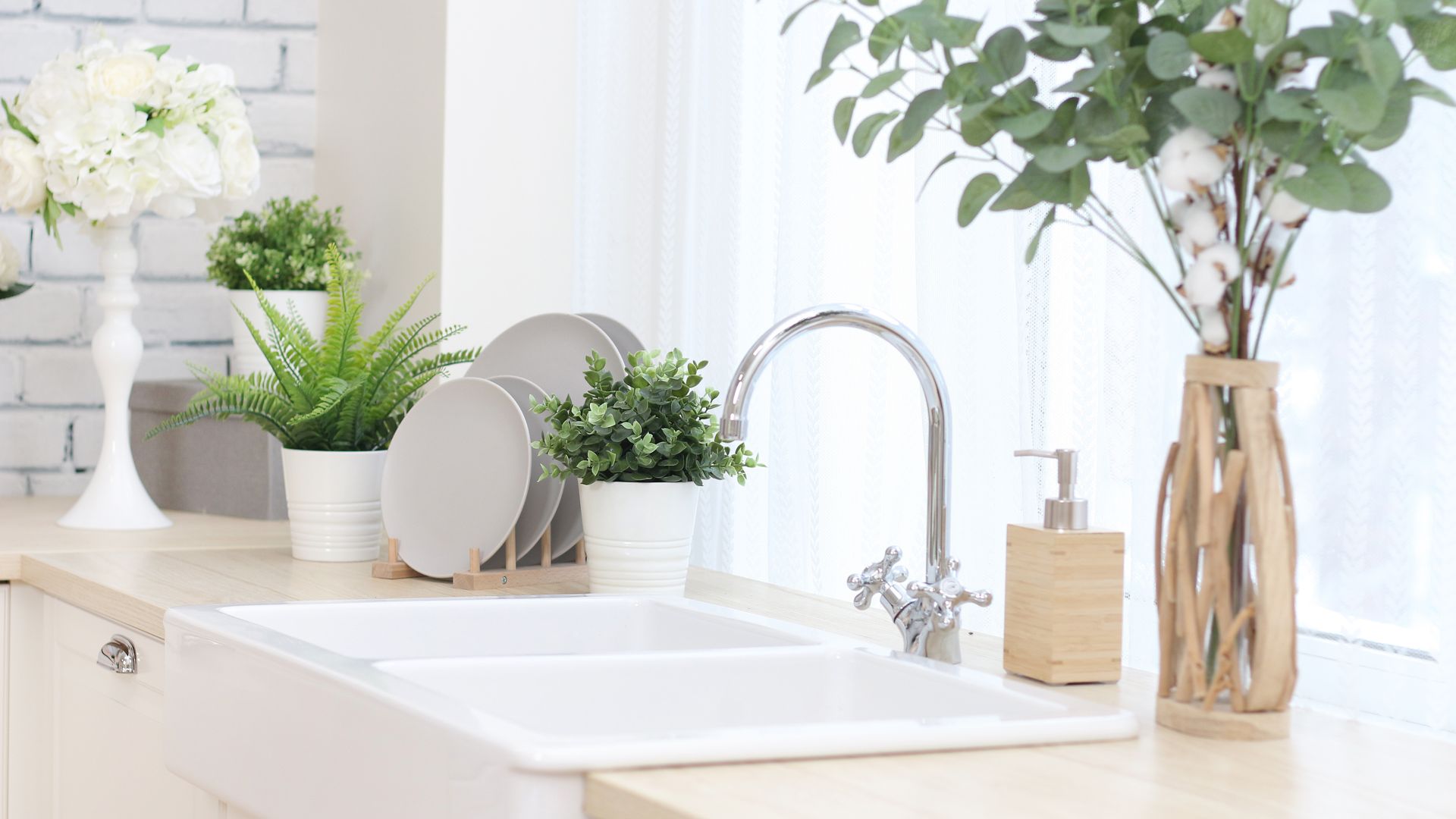 Hear From Our Happy Customers
Reviews & Testimonials
At Plumb Shield Plumbing, your satisfaction is our priority! See for yourself what our customers have to say about working with us.
"Water back! So thankful."

They were communicative and so helpful.

- Lauren Y.

"Great job!"

Both young men were very meticulous about their work, with great attitudes and personalities.

- Neil D.

"Everyone did a great job."

I had Terry working on the job within an hour I think, job well-done everyone!

- Roger C.