Plumbers in Arlington, TX
Arlington, Texas, is a vibrant city known for its rich cultural offerings, sports attractions, and thriving community. With a population that continues to grow, maintaining essential infrastructure, such as reliable plumbing, becomes increasingly crucial. Arlington's expanding landscape demands a robust plumbing system to ensure the smooth functioning of daily life. Plumbing serves as the backbone of the city, facilitating sanitation, hygiene, and overall well-being. In a city that experiences diverse weather conditions, from scorching summers to chilly winters, the need for dependable plumbing becomes even more pronounced to prevent issues like burst pipes and water damage.
Plumb Shield Plumbing offers plumbing repair, installation, and replacement services in the greater Arlington area. Our team of licensed and insured Arlington plumbers is here to help you with all of your residential plumbing needs.
We offer upfront pricing so you know exactly what to expect from your plumbing service. We are a locally owned and operated company that has been providing quality plumbing services for several years.
---
Please call us at (817) 736-1833 or contact us online for all your plumbing needs in the greater Arlington area.
---
Comprehensive Plumbing Solutions in Arlington
We understand that plumbing problems can be a hassle, so we'll do everything we can to make the process as smooth and stress-free as possible. We know that your time is valuable, so we'll always work efficiently to get the job done quickly. If you're looking for quality plumbing services in Arlington, Texas, look no further than our team at Plumb Shield Plumbing.
Our plumbing services include:
24/7 Emergency Plumbing Services
We provide quality plumbing services at fair, upfront prices. As a locally owned and operated business, we are invested in the community and want to provide you with the best service possible.
Our team of licensed and insured Arlington plumbers is committed to providing you with the best service. We are available 24 hours a day, 7 days a week, and we will respond to your call as quickly as possible.
Expert Garbage Disposal Services in Arlington
At Plumb Shield Plumbing, we understand the inconvenience a malfunctioning garbage disposal unit can cause in your Arlington, TX home. A reliable garbage disposal is essential for maintaining a smoothly running kitchen, and our skilled team is here to provide prompt and efficient garbage disposal repair services.
When it comes to garbage disposal repairs, our technicians at Plumb Shield Plumbing follow a systematic approach to identify and address the issues. We begin with a thorough inspection to pinpoint the root cause of the problem, whether it's a jammed disposal, strange noises, or a complete breakdown. Our goal is not just to fix the immediate issue but to ensure the long-term functionality of your garbage disposal.
Common Garbage Disposal Issues We Handle
Jams and Blockages: Garbage disposals often face issues with food particles, grease, and other debris causing jams. Our experts have the tools and knowledge to safely clear these blockages and restore proper functionality.
Strange Noises: Unusual sounds emanating from your garbage disposal may indicate mechanical problems. Our team is equipped to diagnose and address these issues, ensuring your unit operates quietly and efficiently.
Leak Repairs: Water leaks around the garbage disposal can lead to extensive damage. Plumb Shield Plumbing is adept at identifying and fixing leaks promptly to prevent further harm to your kitchen.
Electrical Malfunctions: If your garbage disposal is not turning on or experiencing electrical issues, our skilled technicians can troubleshoot the electrical components and perform the necessary repairs.
Garbage Disposal Installation Services
At Plumb Shield Plumbing, we understand that a proper garbage disposal installation is crucial for both functionality and longevity. Our skilled technicians follow a meticulous process to ensure your new garbage disposal is installed correctly and integrates seamlessly with your plumbing system.
Our Installation Process:
Assessment and Consultation: Our technicians begin by assessing your kitchen layout, plumbing system, and the specific requirements of your household. We then provide a comprehensive consultation, helping you choose a garbage disposal unit that aligns with your needs and budget.
Professional Installation: Once you've selected the ideal garbage disposal unit, our team proceeds with the installation process. We handle all aspects of the installation, from connecting to the existing plumbing lines to wiring the electrical components if needed. Our goal is to complete the installation efficiently and with precision.
Testing and Quality Check: After the installation is complete, we conduct thorough testing to ensure the garbage disposal operates smoothly and efficiently. We check for any leaks, unusual noises, or performance issues, making necessary adjustments to guarantee optimal functionality.
Client Education: Plumb Shield Plumbing believes in empowering our clients with knowledge. As part of our service, we provide you with essential tips and information on maintaining and maximizing the lifespan of your new garbage disposal.
For top-notch garbage disposal services in Arlington, TX, trust the experts at Plumb Shield Plumbing. We're dedicated to resolving your garbage disposal issues efficiently, allowing you to enjoy a smoothly functioning kitchen once again.
---
Contact our team today for reliable and expert plumbing services tailored to your needs!
---
Hydro Jetting in Arlington
Plumb Shield Plumbing is your go-to expert for advanced hydro jetting services in Arlington, TX. Hydro jetting is a powerful and effective method for clearing stubborn clogs and debris from your plumbing lines. If you're experiencing persistent blockages or slow drainage, our skilled technicians are equipped with state-of-the-art hydro jetting technology to restore your plumbing system to optimal performance.
What Is Hydro Jetting?
Hydro jetting is a cutting-edge plumbing technique that utilizes high-pressure water to remove built-up grease, mineral deposits, tree roots, and other debris from pipes and sewer lines.
What Are the Benefits of Hydro Jetting?
This method offers several advantages:
Precision and Efficiency:

Hydro jetting is highly precise, targeting blockages and debris with a powerful stream of water. This efficiency ensures a thorough cleaning of your pipes, leaving them clear of obstructions.

Environmentally Friendly: Hydro jetting is an eco-friendly option as it relies on water pressure without the need for harsh chemicals. This makes it a safe and sustainable method for maintaining your plumbing system.
Versatility: Hydro jetting is versatile and suitable for a wide range of plumbing systems, including residential, commercial, and industrial applications. It can tackle blockages in pipes of various sizes and materials.
Preventative Maintenance: Beyond unclogging drains, hydro jetting serves as an excellent preventative maintenance tool. By thoroughly cleaning the interior of pipes, it helps prevent future clogs, reducing the likelihood of plumbing emergencies.

Our Services
How We Can Help You
When you trust Plumb Shield Plumbing, you can know the job will be done right the first time.
Why is Plumbing Maintenance Important?
Plumbing maintenance is important to keep your plumbing system running efficiently and to avoid costly repairs and replacements. Our plumbers offer professional plumbing maintenance services in Arlington, TX.
We can perform a comprehensive inspection of your plumbing system to determine if any repairs or replacements are needed.
Signs Your Plumbing Needs Repair
In the rhythm of our daily lives, it's easy to overlook the intricate network of pipes and fixtures that keep our homes running smoothly. Yet, signs of plumbing issues can manifest subtly, and recognizing them early can save both time and money.
Here are key indicators that your plumbing might be in need of repair:
Slow Drainage: If you notice water taking longer than usual to drain from sinks, showers, or tubs, it may indicate a blockage in the pipes.
Unpleasant Odors: Foul smells emanating from drains or near fixtures may suggest potential sewer line issues or trapped debris.
Water Leaks: Puddles, water stains, or dampness around pipes and fixtures signal leaks that warrant immediate attention.
Low Water Pressure: A sudden drop in water pressure may signify issues such as pipe blockages, corrosion, or even hidden leaks.
Unusual Sounds: Gurgling, banging, or hissing noises when using water fixtures can be indicative of air in the pipes, loose parts, or impending issues.
By staying vigilant to these signs, you can address plumbing problems proactively, preventing minor issues from escalating into major headaches. Regular inspections and timely repairs ensure the longevity of your plumbing system, maintaining the comfort and functionality of your home.
---
To learn more about our plumbing services or to schedule an appointment, contact us at (817) 736-1833.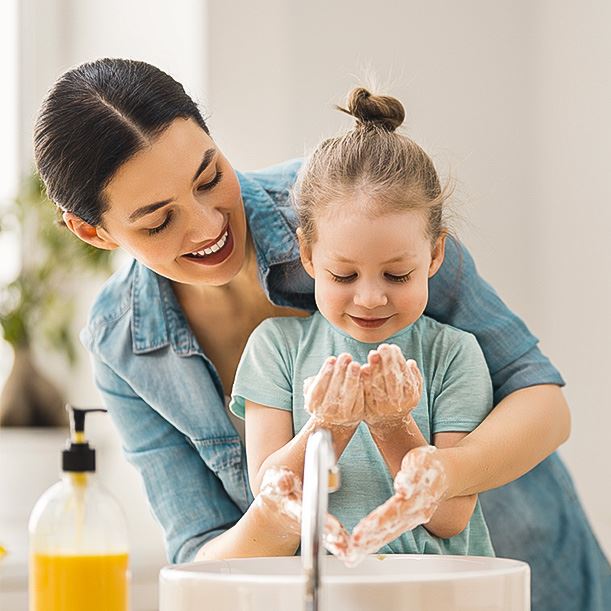 Hear From Our Happy customer
Reviews & Testimonials
At Plumb Shield Plumbing, your satisfaction is our priority! See for yourself what people have to say about working with us.
"Everyone did a great job."

I had Terry working on the job within an hour I think, job well-done everyone!

- Roger C.

"Great job!"

Both young men were very meticulous about their work, with great attitudes and personalities.

- Neil D.

"Water back! So thankful."

They were communicative and so helpful.

- Lauren Y.