Faucets Repair Installation North Richland Hills
Take Advantage of Our Current Offers
We've got a lot of deals going on right now so take advantage of this unique pricing while it lasts!
Faucet Services North Richland Hills Texas
Need a new faucet or have a leaky one that needs to be repaired? We're your North Richland Hills go-to company for all things faucets! We offer installation and repair services for all types of faucets. Whether you need a single handle or double handle faucet installed or repaired, we've got you covered.
We understand that plumbing problems can arise at any time and cause major headaches. That's why we offer 24/7 emergency services to help you when you need it the most. Don't hesitate to give us a call – we're here to help!
If your faucet is broken or leaking, you may be considering a do-it-yourself repair. But unless you're an experienced plumber, it's probably best to leave this job to the professionals. Faucet repair can be tricky and, if done wrong, can lead to bigger problems down the line.
That's where our team of expert plumbers comes in. We've been repairing and installing faucetsin North Richland Hills for years, and we know how to do it right. We'll quickly diagnose the problem and get your faucet repaired or replaced in no time.
We also offer installation services for new faucets. Whether you're looking for a stylish upgrade for your kitchen or bathroom or you need a new faucet to match your recently renovated space, we can help. We'll ensure your new faucet is installed and functioning properly before we leave.
So if you need faucet repair or installation services in North Richland Hills, give us a call today. We'll be happy to help!
Faucet Installation in North Richland Hills
Need a new faucet installed in your home in North Richland Hills, Texas? Our team of experienced plumbers can help! We can install any type of faucet, from basic to high-end models. We also offer repair services if your existing faucet is leaking or not working properly.
Don't go another day struggling with a leaky faucet or trying to figure out how to install a new one yourself. Call our team today and we'll take care of everything for you!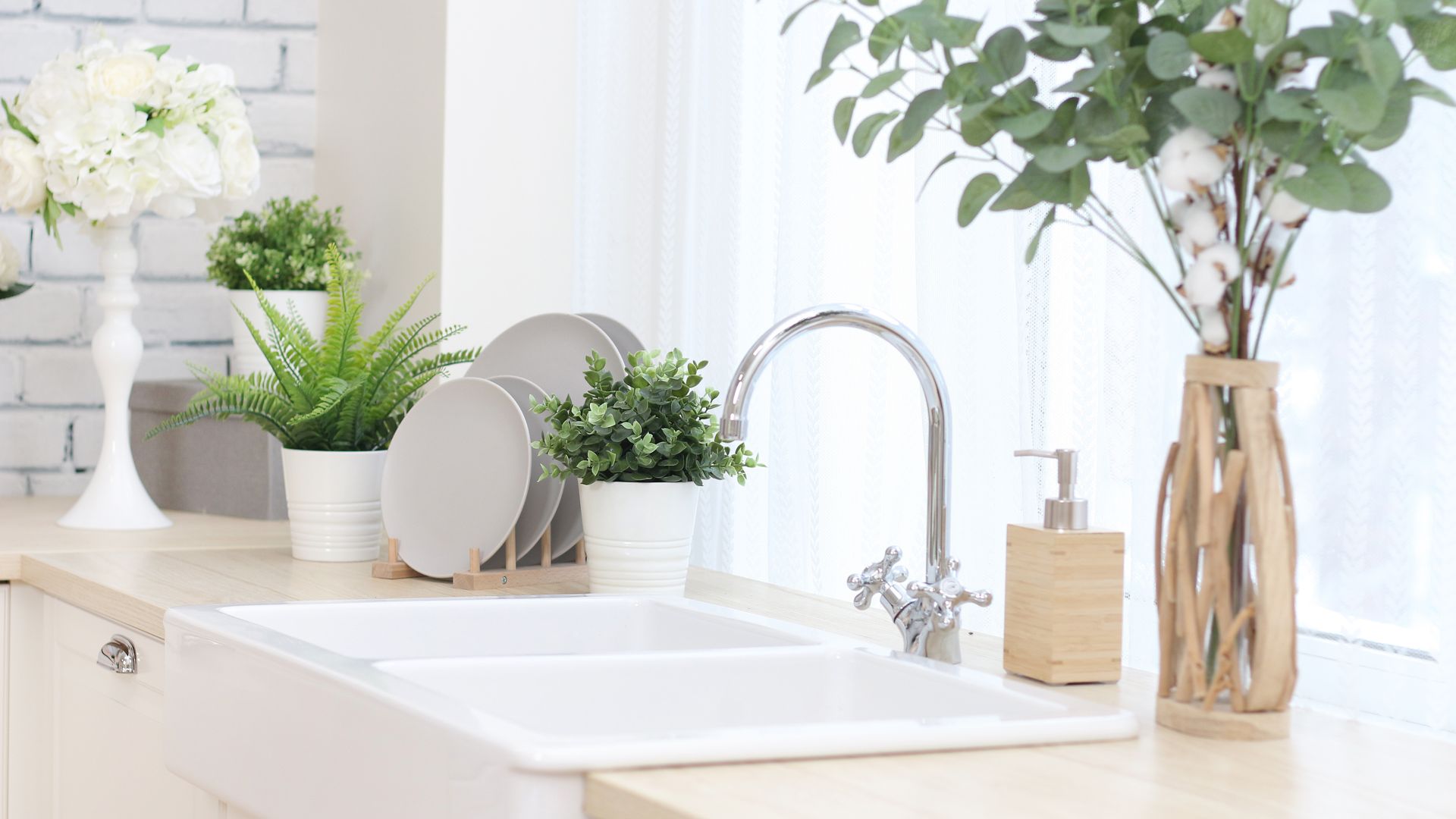 Hear From Our Happy Customers
Reviews & Testimonials
At Plumb Shield Plumbing, your satisfaction is our priority! See for yourself what our customers have to say about working with us.
"Great job!"

Both young men were very meticulous about their work, with great attitudes and personalities.

- Neil D.

"Water back! So thankful."

They were communicative and so helpful.

- Lauren Y.

"Everyone did a great job."

I had Terry working on the job within an hour I think, job well-done everyone!

- Roger C.
Why Choose Plumb Shield Plumbing North Richland Hills for Faucet Services?
When it comes to faucet repair and installation, Plumb Shield Plumbing is the obvious choice for residents in the area. There are many reasons to choose Plumb Shield Plumbing for these services, but the most important one is the quality of work that our experienced professionals can provide.
In addition to the high quality of work, Plumb Shield Plumbing also offers competitive pricing for both faucet repair and installation. We understand that not everyone has the same budget, which is why we offer a variety of pricing options to fit your needs.
Finally, when you choose Plumb Shield Plumbing for faucet repair and installation, you can rest assured knowing that we will stand behind our work.
Schedule Your Appointment Today
If you're in the North Richland Hills area and are in need of faucet repair or installation services, be sure to give us a call. We're experts at what we do and can have your problem fixed in no time. We're also very affordable, so you won't have to break the bank to get your plumbing issues sorted out. Give us a call today and let us help you get your faucets back in working order!